BDE OPENS in Canary Wharf Tube station
Blow Dry Express (BDE) launched another salon in Canary Wharf tube station. After months of preparation, BDE opens its third salon at the base of the 'down-escalator' at the main (west) entrance to the Canary Wharf tube station.
Blow Dry Express is open at 7am – 8pm M-F and 10am – 6pm on Saturdays. BDE's expansion to Canary Wharf is a natural progression after its success at Liverpool Street station and Aldgate.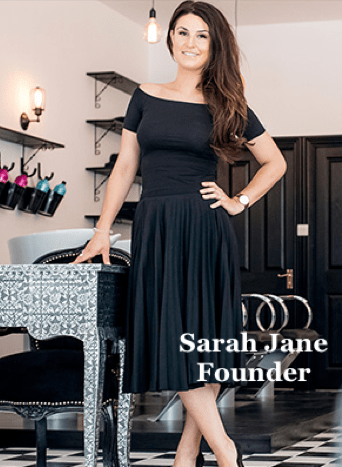 SJ Lilwall, BDE's founder, states, "it has taken me a long time to find the right location for expansion from Spitalfields and Aldgate. The wait was worth it. I cannot imagine a better location. I have hundreds of clients already asking about it. I am so excited."
Blow Dry Express offers a simple value proposition – fast, affordable beauty. BDE can shampoo and blow dry in 30-minutes. BDE is expert at styling hair quickly but does not cut or colour. SJ has imported the fast-beauty concept from blow dry bars in the United States and sees great enthusiasm from women in the UK for expert and affordable hairstyling which is also convenient.
Women around Canary Wharf and Canada Water often do not have time to visit their regular hairstylists before work or immediately before a professional or social event. SJ says, "The convenience to the tube station and rapid turn around time of our blowdries offer women exceptional value without sacrificing styling expertise."
Blow Dry Express operates a sophisticated online booking system to minimise queuing and overcrowding around busy periods. SJ says, "We never make women feel rushed and usually, they come two or three minutes early to ensure an on-time departure."
Come experience the magic.